12 results
Chip8 and SuperChip programs can suffer from flicker. This is due to the issue that the standard Chip8 game processing is essentially a free running loop.

Chip8 has a maximum size of$3F or 64 pixels across the screen starting from zero. Some machines can only show$1F or 32 pixels down the screen starting from zero.

The Draw instruction allows the addition of bits to a bitmapped display. The original Chip8 machines used byte oriented display where one bit could be on or off to indicate a lit pixel.

Chip8 is a programming language originally designed for small hobbyist computers. The language is programmed as a set of two byte coded instruction.

This instruction alters the screen mode of a MegaChip emulator to allow 256 by 192 pixel graphics. The default screen mode is normally the standard SuperChip size of 128 by 64 pixels.

Chip8 Wikipedia is a collaborative website about Chip8 computer systems, gaming and programming that anyone can edit. All pages

A display interrupt routine is used to feed screen data byte by byte to the Pixie Display chip which converts the bit data to a scanline output to a monitor or a TV screen. The

This instruction alters the screen mode of a MegaChip emulator. The emulator is reset back to the default SuperChip screen mode of the screen size 128 by 64 pixels.

This instruction alters the current palette colors for a MegaChip screen mode. The Palette start color has to be defined as part of the instruction. 02nn - Load Palette starting at color nn from the Image

The Load Image High instruction allows the specification of an address outside of the normal Chip8 memory range. This instruction has been introduced to allow for much larger graphic and sound media objects to be

The MegaChip chip8 language extensions and emulator have been developed by Martijn Wanting. It updates the base language of SuperChip and includes the following enhancements.
Related Community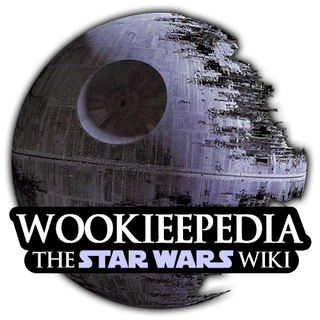 movies
100K
Pages

100K
Images

1
Video
Wookieepedia is a wiki-based online encyclopedia that contains detailed information about the Star Wars universe, including movies, books, video games, characters, locations, technology, weapons, vehicles, and everything in between. Founded in 2005, Wookieepedia has over 175,000 articles, covering everything from the…
View More Wikis